Providing Care with Passion and Commitment
The company was started in 2019. HOMSICARE is an in-home healthcare service that provides medical (care coordination) and nonmedical (caregiver level 1,2,3) healthcare services in the community. We offer companionship, personal care, and skilled nursing services. Established in 2019, our company works with various experienced healthcare workforces with over 15 years of experience in nursing services in different locations, such as hospitals, homes, assisted living, and other facilities. The company was founded after observing a deficit in excellent healthcare services by passionate healthcare providers about delivering high-quality healthcare services that respect individual values. HOMSICARE promotes recovery, facilitates well-being, and needs satisfaction for customers.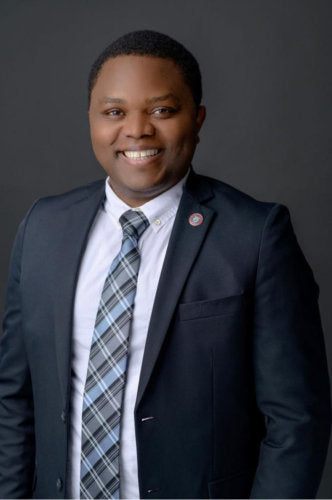 Steve Tchoupe, BSN, MHM, MHA
Board Chair & Administrator
About the Company
A few years ago, my world was turned upside down when my dad was diagnosed with diabetes-related complications. I reached out to various healthcare providers, hoping they could deliver the level of care he needed, but it soon became apparent that they couldn't meet his unique requirements. Tragically, he passed away due to a lack of appropriate home care. My goal is to help individuals like my dad manage their health and rediscover the joy of life without feeling dependent on others. Externally, I grappled with the challenge of finding a home healthcare company that could cater to my dad, who fiercely resisted accepting help from others. Internally, As a nurse, I carried the weight of being unable to provide the level of care my father deserved or be there for him in the way he had always been there for me during my childhood. Our family faced numerous struggles in caring for my dad. Living alone in a wheelchair, he couldn't manage his daily activities without assistance, which was a constant source of stress for all of us.
I resolved to create a home care company, driven by the knowledge that I possessed the skills to assist others facing similar challenges. I wanted to help individuals like my dad age gracefully in the comfort of their homes, fostering their confidence, independence, and empowerment. No existing home care agency provides the comprehensive services we envisioned more than just non-medical care. Determined to fill this gap, we introduced the Total Well-Being program. This program embraced a holistic philosophy, addressing not just the physical aspects of care but also meal preparation, companionship, medication management, and therapeutic exercises. It was a game-changer. Our achievements have been nothing short of remarkable. We've found purpose and fulfillment in caring for others, sharing the gift of compassion, and making a tangible difference in the lives of families facing similar challenges. Our home care company (Homsicare) is dedicated to providing care, joy, peace, and relief from pain. We understand the struggles families face because we've been there.
Our mission is simple but powerful: to help those in need find their independence, confidence, and happiness, just as we want for my beloved father.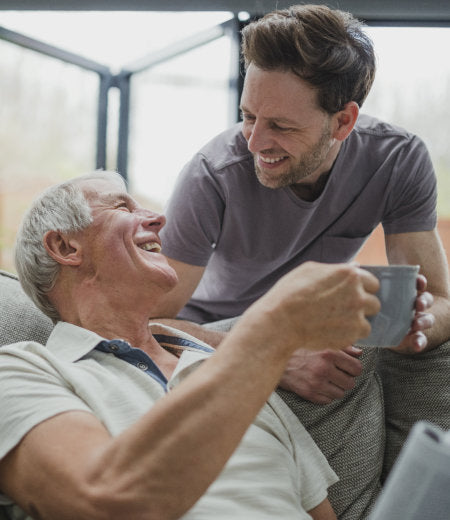 Mission Statement
Homsi Senior Care promotes recovery, facilitates well-being, and needs satisfaction for customers. Our mission is to provide excellent assistance to support individuals and families who need care in their environment.
Vision Statement
Become a premier company providing care coordination to healthcare services delivery and environmental needs satisfaction.
Be the perfect healthy lifestyle community based on nutritional support and help our clients stay healthy. Our biggest inspiration is to see our clients living at their full potential through fundamental need satisfaction.
Our values are:
Honest
Professional
Engage
Motivate
Support
Get in Touch With Us Today!
Do not hesitate to ask a question to learn more about our company and what we do.