At HOMSICARE, our clients are more than just clients, they're family. We believe in treating our caregivers and clients with the same care, compassion, and respect that we would offer to our own loved ones. When you become a part of our family, you become our top priority. Our team is dedicated to providing you with undivided attention and personalized care that goes beyond the expected. With every visit, we strive to create a warm and nurturing environment where you feel valued, heard, and supported, just like family. Your well-being is our utmost concern, and we're honored to be a part of your healthcare journey.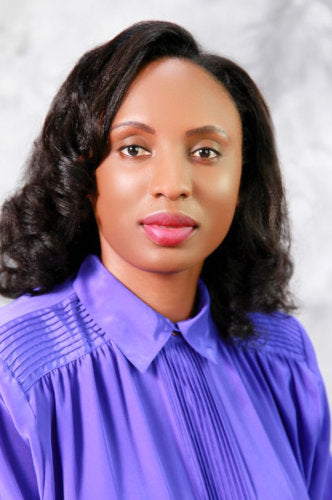 Dr. Olivia Tchoupe
Director of Operations/Co-Owner
About Dr. Olivia
Dr. Olivia Tchoupe is a compassionate family doctor who graduated from medical school in Cameroon in 2015. She brings extensive experience to her medical profession, with an impressive eight-year tenure in the field. Her wealth of knowledge and dedication is not confined to her clinical practice alone; she also generously shares health advice on social media platforms, further demonstrating her commitment to promoting well-being in the community.
Beyond her professional endeavors, Dr. Olivia is a loving mother to two wonderful boys, adding depth to her understanding of the importance of family health. She is happily married to a remarkable husband who supports her unwavering dedication to her profession and her mission to provide compassionate care to all.
In addition to her medical background, Dr. Olivia is a certified keto coach, and her guiding principle is—prevention is better than cure. She derives immense satisfaction from witnessing the happiness of others and is willing to make personal sacrifices to ensure their well-being. Driven by a genuine desire to serve and bring light into people's lives, she has found a fulfilling opportunity working at Homsicare.
For Dr. Olivia, being a part of Homsicare means more than just a job; it is an opportunity to serve older people with dedication. Her commitment extends beyond professional duty, as she strives to ensure everyone in the company places the client's needs first. To her, these clients are not mere customers but cherished members of an extended family, deserving of unwavering care and affection.